High quality products

Gramm pharmaceuticals active in identifying and developing commercially innovative and top quality products for the prevention and treatment of diseases.
Provides access to reliable tested drugs.
Offering a progressively growing portfolio of pharmaceutical and medical device high quality products at affordable prices, in gastroenterology, cardiovascular, orthopedics and in other major therapeutical areas.
We act to improve the quality of life and health of our customers.

Contact Us
Headquarters
Gramm Pharmaceuticals
Pharmaceutical Industry
Dimokratias 43
ZIP 56224 Thessaloniki
2310 760783
FAX: 2310 760714
gramm@otenet.gr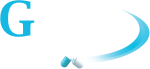 The copyright of all material provided in this website belongs to Gramm Pharmaceuticals.